Omelettes, this is the french spelling. For breakfast this morning I made customized omelettes. I rehydrated in different bowls: freeze dried onions, mushrooms, green chilis, asparagus, sausage crumbles, and spinach. I rehyrated the Colby cheese last night. I mixed up 1/2 cup of egg scramble mix. I was ready to go to town.
A couple photos of the omelettes for a visual.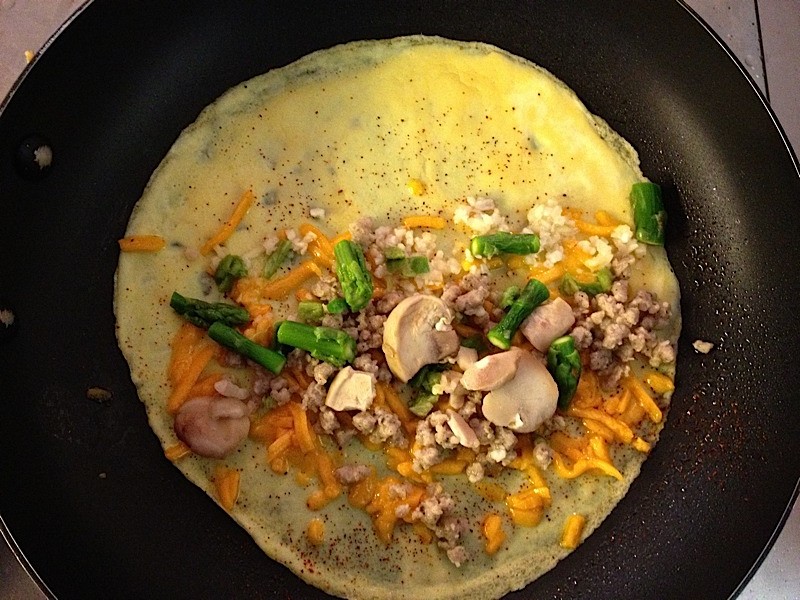 Julz was first and wanted everything but spinach. The little specks are chili powder.