Omelettes, this is the french spelling. For breakfast this morning I made customized omelettes. I rehydrated in different bowls: freeze dried onions, mushrooms, green chilis, asparagus, sausage crumbles, and spinach. I rehyrated the Colby cheese last night. I mixed up 1/2 cup of egg scramble mix. I was ready to go to town.
A couple photos of the omelettes for a visual.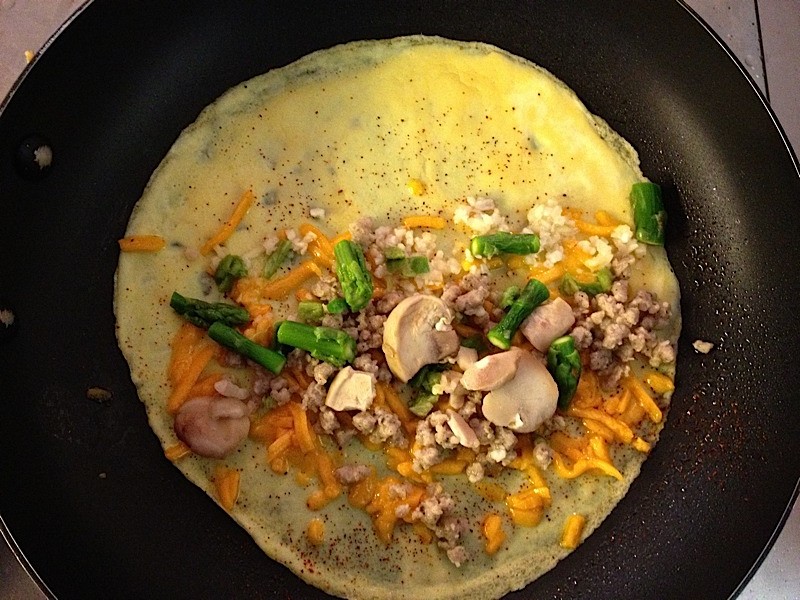 Julz was first and wanted everything but spinach. The little specks are chili powder.
Reese wanted no asparagus or chilis and a little spinach and everything else. We (especially Reese) like eggs well done. So I popped the pan under the broiler to make sure the eggs are cooked through to the top. That is why the cheese is extra bubbly,
Gigi wanted 3 pieces of asparagus, and a little of everything else. Her omelette look a lot like Julz's.
Pagey didn't want an omelette, she had her chicken she saved from last nights dinner.
I had everything on my omelette, minus the spinach and so did Mr. Incredible.
The scrambled egg mix is the bomb!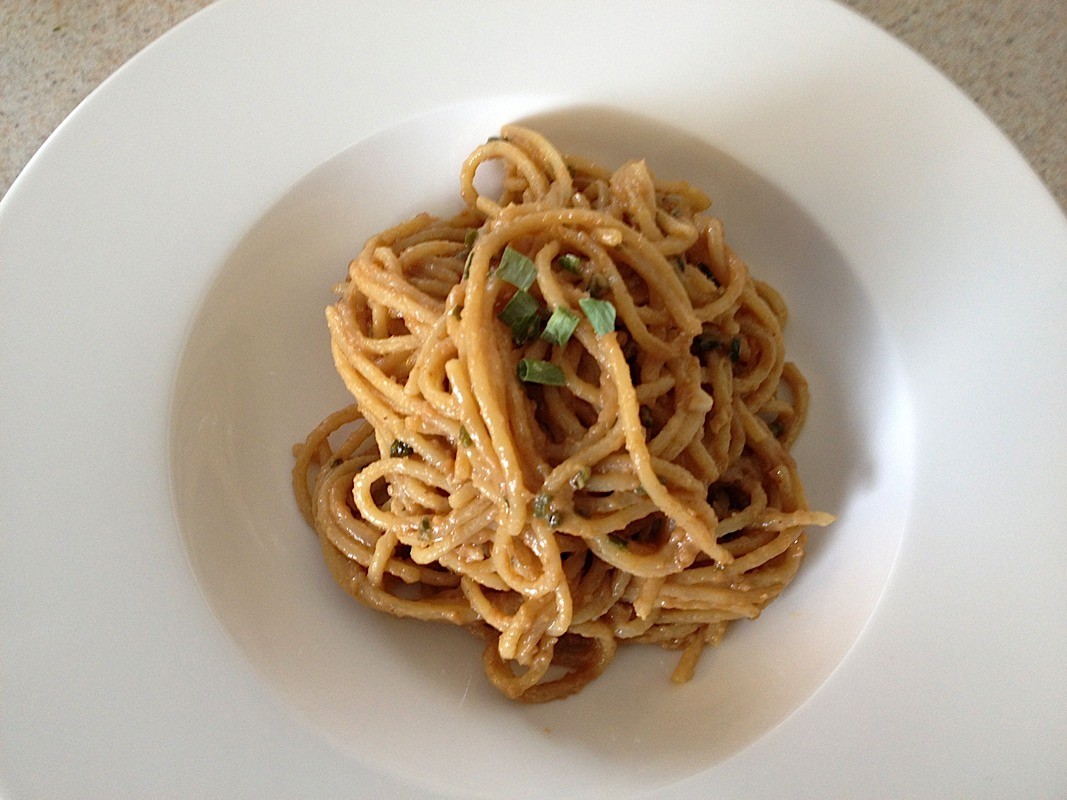 The peanut butter noodles were my adventure recipe. I have made these when I wasn't living on my food storage. Different recipe though and much better. I can't recommend this. I will try again and post the recipe when it passes the test. Julz ate some when she got home from school with some siracha. We are almost out of siracha. Because the peanut butter noodles turned out so not good, I did eat my bowl all gone, I made Pagey mac n' cheese. She was "starving". Mr. Incredible loves the mac n' cheese too.
Dinner. I promised the kids we'd go to Boondocks tonight to use our free bowling passes they had earned from school. I had to think fast of what to make for dinner. I had one quart of black beans left in the fridge. And tacos are easy and fast. I made tortilla dough before we went bowling and let the dough rest extra long. Gigi and Julz and Reese rolled out the dough and cooked the tortillas. We had them with shredded canned beef and black beans. A great stand by recipe. I read somewhere that we eat the same foods 80 % of the time. This is true for us. In fact Julz said this is the third time we had tacos while being on our food storage challenge.
Just 2 more days. Good news, our butter rationing is working. We have two whole cubes left, we can splurge and use one whole cube each of our last days!
Yesterday we finished off our Mrs. Butterworth's syrup yesterday. If I make waffles or pancakes we have jam or powder sugar for toppings.