Sundays. Sometimes I love them and sometimes I don't. This was a don't love Sunday, Sunday. Pagey woke me up at 7:30 am asking me to make gnocchi for breakfast. Like I said yesterday, anything goes when you are living on your food storage. So gnocchi it was for breakfast. I also had a batch of naturally leavened brown rice waffles batter, for those who didn't want gnocchi for breakfast, like me. I used the very last drops of the maple syrup. Every last drop.
Remember how I said I was going to really test myself during this last week of living on my foodstorage? Well for today I decided I was going to attempt fruit leather. I had a quart of bottled pears that no one was going to eat. They had been sitting in my cupboard for nearly 2 years. And I want to fill my quart jar with something we like better. So I scooped out the pears with a slotted spoon and added about a half a cup of freeze dried raspberry powder from the end of my raspberries. I pureed it in my blender. Below is the play-by-play in photos.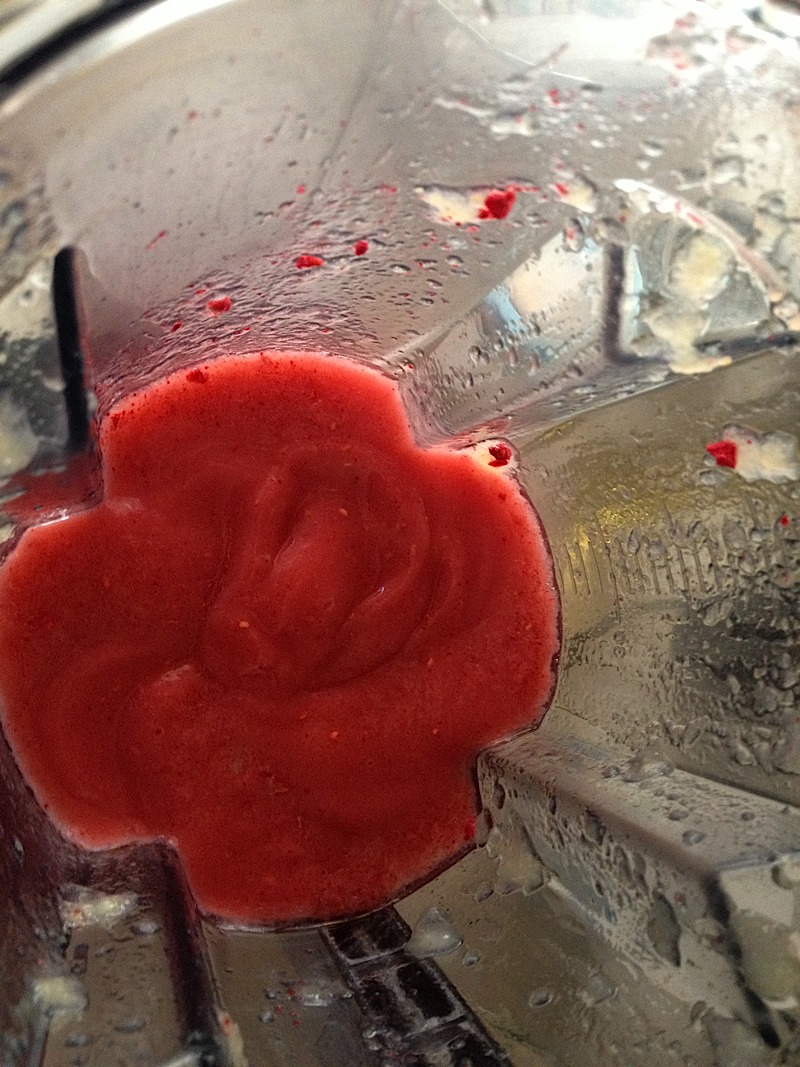 Pureed pears and raspberries, that is all the ingredients.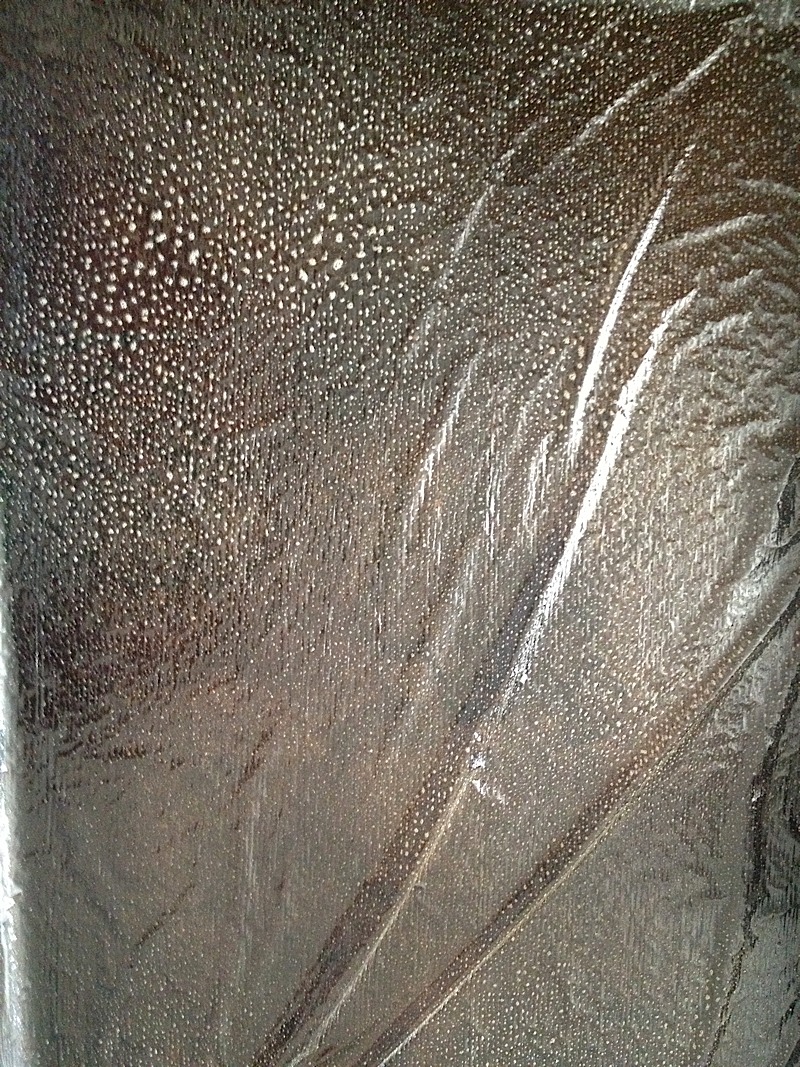 My food dehydrator bit the dust a couple of years ago. So I made this fruit leather in the oven. I covered a jell roll pan (mine is ceramic) with plastic wrap. Then I sprayed it lightly with non stick cooking spray.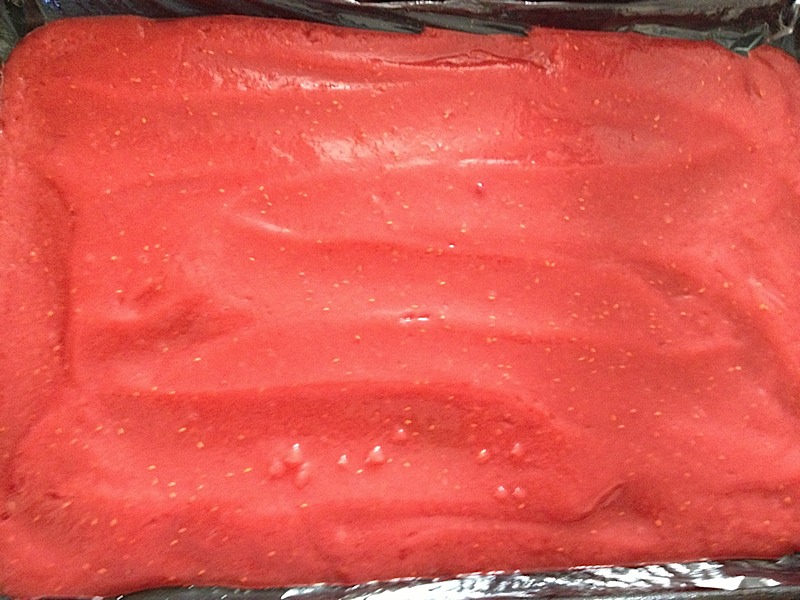 I spread the puree as evenly as I could over the plastic wrap. Then I set this in the oven at 175 degrees for 6 hours.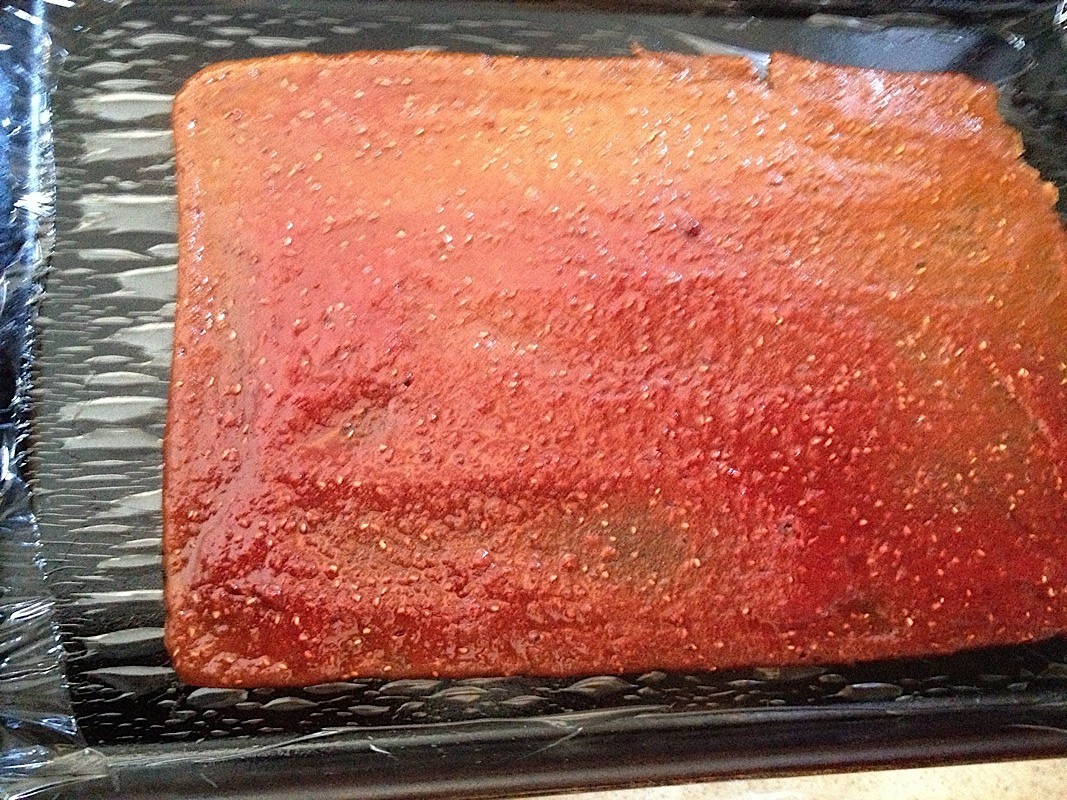 The pureed fruit shrunk of course as the moisture evaporated. I didn't realize this photo was so blurry. I didn't take any others. I let this cool for an hour or so. The brown parts are a bit over done. The red parts are just right. All of the fruit is dry.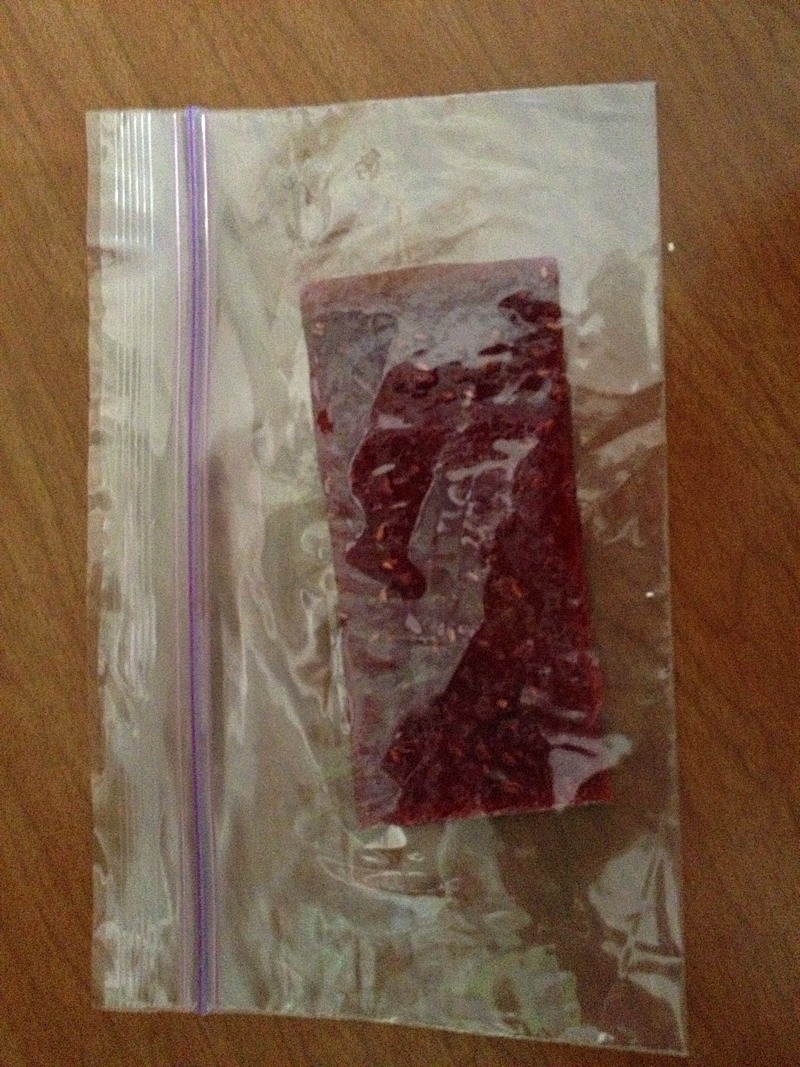 When the fruit leather was cooled I cut it into rectangles and put one piece in a snack size zip lock bag. I got 10 pieces of fruit leather from that quart of pears. Easy to grab snack or to pack in Gigi's lunches. They are about the size of Fruit Island fruit leather, if not a little bigger.
For lunch I made chicken and rice. I used my Thrive Instant Brown rice. I am getting tired of all the white grains we are eating – mostly white rice, pasta, and flour. I have other options available but these are open and handy. I really want to rotate through the cans and buckets that I have opened. I added a half of pint of my canned chicken and a can of cream of chicken soup. I know, not exactly healthy. I was going to add freeze dried broccoli but didn't feel like listening to the complaints about it. And I really just wanted everyone to eat it.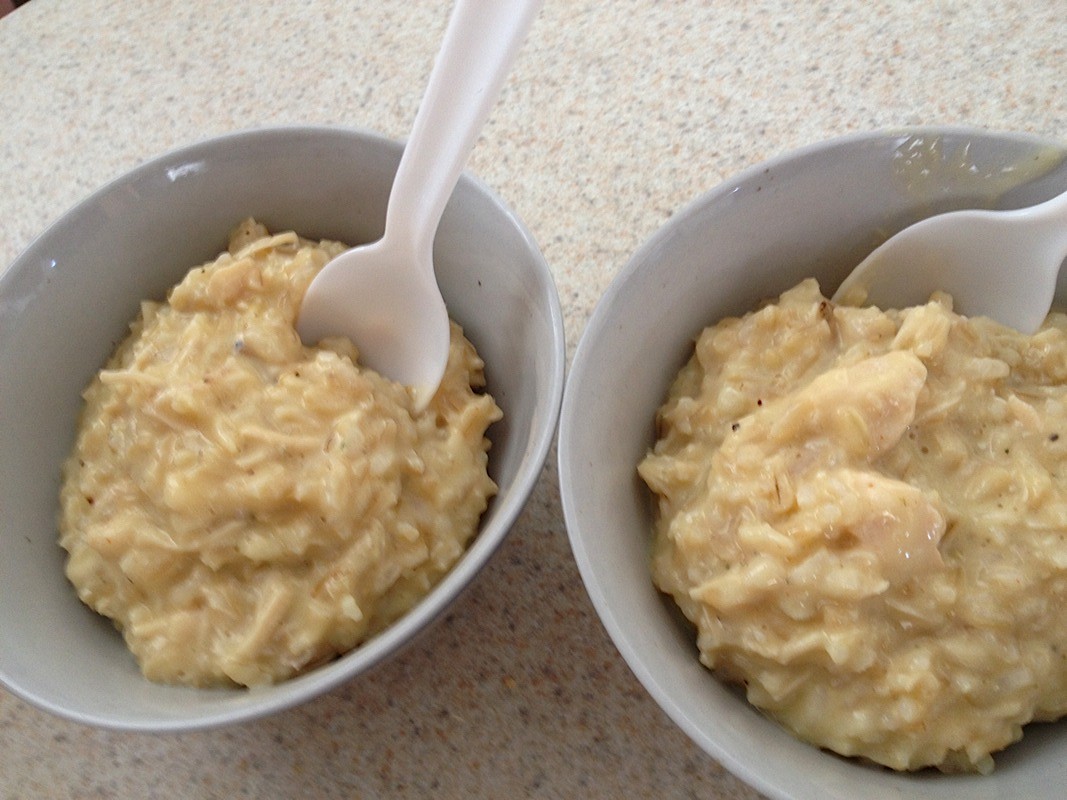 Remember those addicting doughnuts I made yesterday? Well Gigi was asking for those again. Begging might be the term. The oil was still in the cast iron pot. Plus I really wanted to verify the amount of each ingredient one more time before I finalized the recipe. So heck, I mixed up a batch of donuts! I let the dough rise in the fridge to slow it down a bit. Then right before church I rolled out the dough and cut them the same way as yesterday, because it worked so well. Then I put them on cookie sheets and covered the raw doughnuts with plastic wrap and let them rise again while we were at church.
As soon as we got home I turned on the oil and started frying up those yummy pieces of dough. Let me tell you, when you don't roll the dough out so thin, about 3/4 of an inch or so and then let the dough rise and fry a thicker doughnut, well, they turn into heaven. Fluffy, soft, goodness in the middle of crispy golden outside. Put powder sugar or frosting on them and you'll never be the same again. They really should be illegal.
Dinner. I had to put myself in a time out. Too many doughnuts or something, but I was in a mood and no fun to be around. I locked myself in my room. Mr. Incredible did dinner. Egg noodles with pasta sauce or butter. The kiddos like it. I got out of my mood after a nap and a conference call with Family Humanitarian Experience. I am on the steering committee. We are planning a trip to Guatemala this summer. Its going to be an incredible experience.
When all the kiddos were in bed I let myself out of "time out". I made a Thrive Express, the Creamy Garden Vegetable Chowder. Its one of my favorites, I added some of the left over egg noodles to the soup. It was perfect. Then me and Mr. Incredible watched shows together and ate some popcorn.
Whew. I made it through the day. This food storage experience wasn't very fun today.