Yay! I woke up today in a lot better mood than yesterday. I am ready to be done with this food storage challenge. Although I have thoroughly enjoyed not going to the grocery store. I miss the things the grocery store offers. Like spinach, red leaf lettuce and cucumbers. Heavy cream and fresh butter. Wild caught fish. Those things. I would totally be the target customer for delivered groceries but I like to pick out my own produce and fish.
This morning Rosehill Dairy delivered our 1/2 gallon of 2% milk for the week. I found a half of box of Rice Chex in the cupboard under our bar in the kitchen/dining room. Thats what the kiddos had for breakfast. I made some steel cut oats for me and Mr. Incredible. I still have some almond butter left to smear on top. Oatmeal is really good with nut butters.
Ever since I started this challenge I have wanted to make oatmeal jam bars. I found a recipe when I was organizing my recipe binder. It calls for butter. We are doing really well on our butter rations. I haven't baked bread for a few days, so that helps. We love to spread butter on our bread. I think we are at least a half a cube ahead of schedule. I still substituted oil for the butter in these oat jam bars. I thought they were okay. I spread almond butter on top of the jam bar that I was eating so it was a nut butter and jam oat bar. Way better. Between Mr. Incredible and the kiddos by the late afternoon the pan of bars was devoured. I am glad the bars were enjoyed. I used a pint of my homemade blackberry & raspberry jam I made in 2011.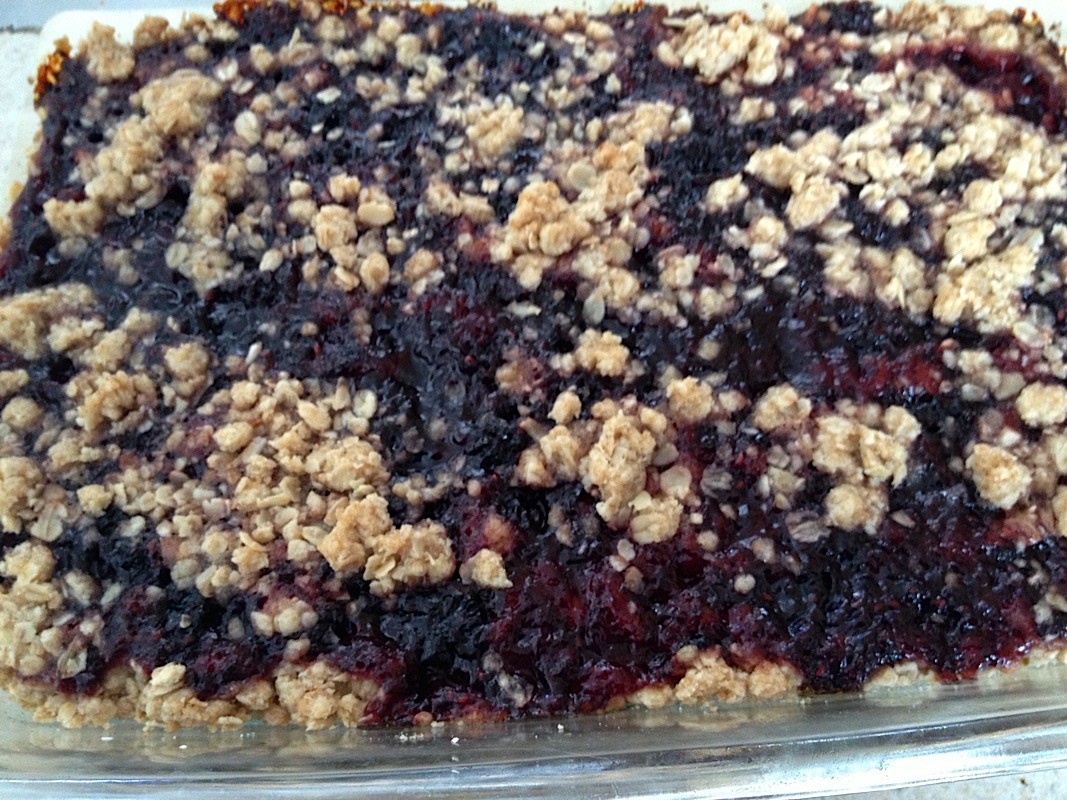 Lunch
I made a Shepard Pie again. I was in the mood for it. I know Gigi really likes it too. Plus with Thrive ground beef and onions I swear it only takes 10 minutes, if that, to throw together. It was a late lunch. It was ready when everyone was walking in the door from school. It's great comfort food.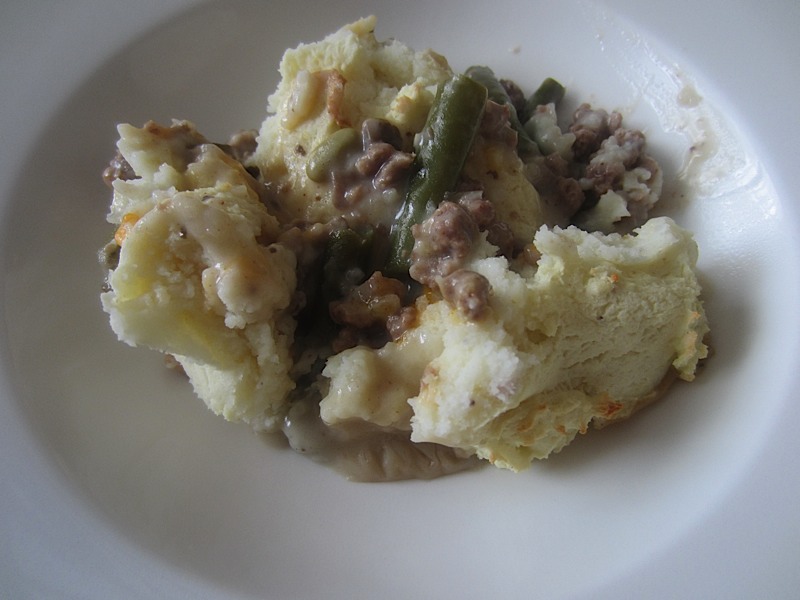 Dinner
At the very beginning of this challenged when I saw there was a quart bag of chicken breasts frozen in the freezer I planned right then and there to make chicken nuggets out of those chicken breasts later in the month. I also had a half pint of buttermilk in the fridge. The best by date was 1/27. I know I am crazy but it hadn't been opened yet so I figured it would still be good nearly a month later. I just shook it up and it smelled like buttermilk. I really like this simple recipe from The Pioneer Woman. I have made it a handful of times over the years. I cut my chicken breasts up into small pieces. And then bread them in the buttermilk flour mixture. I knew the chicken nuggets would go over well, but I needed some sides. I had a bag of stuffing from Thanksgiving in the pantry. Mr. Incredible and Julz like stuffing. I made that up with Thrive freeze dried celery and onions. I also opened a can of green beans. I love Thrive's freeze dried green beans. They are so green and garden fresh tasting. But these canned green beans best by date is this year and rotating food is important to me. That way less goes to waste.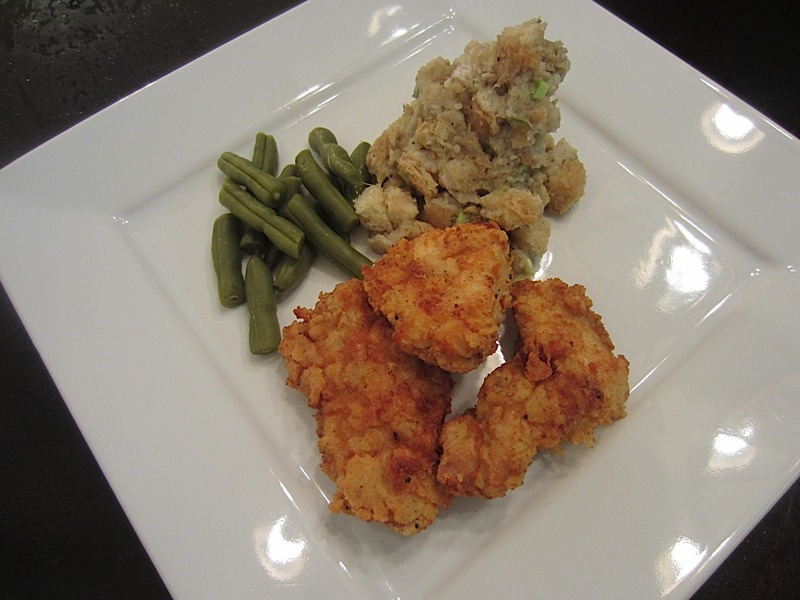 Three more days and we will have completed our challenge! Yes, I am counting down with the family.