This morning I mixed up some pancake batter and cooked them on the outside grill for the kiddos. I felt like oatmeal. I have about a cup of almond butter. A friend of mine loves to eat peanut butter and oatmeal. I really like almond butter so I tried it with my steel cut oats this morning and it is really, really, good. I think I may eat it every morning for the next week.
Lunch: left over spaghetti, black bean and cheese burrito, and chicken curry with rice. I really enjoy the chicken curry recipe, its the coconut milk. I am storing a lot of canned coconut milk.
Snack/Treat: Birdseed Treat. What? Is that for humans or birds? Stumbled upon this recipe when I was looking for something sweet to make this afternoon. In my health food cupboard I had all sorts of seeds. Not much of any particular seed but enough to make these Birdseed Treats. The kiddos loved them. The recipe makes a small batch but just enough. With only raw honey Julz could eat them too!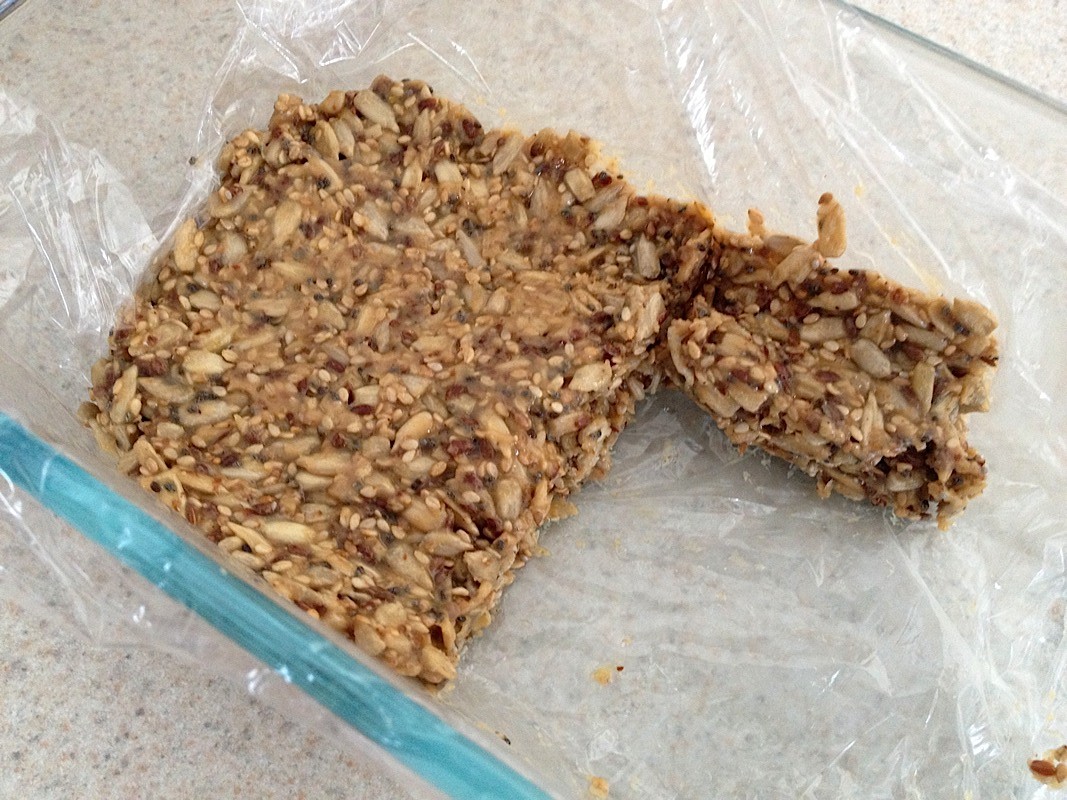 Gnocchi for dinner tonight. I continue to amaze myself with the recipes I find that I can make with what I have on hand. We love gnocchi but I usually buy it in the freezer section on the grocery store. I do not care for the shelf stable gnocchi. But onces I made it myself I will never buy store bought gnocchi again. Never is a strong word. Seriously this is easy and the ingredients are so simple. Thrive potato beads, egg, salt, pepper and flour.  Gnocchi is a potato dumpling.  An Italian food. My kiddos have a smidgen of Italian blood from Mr. Incredible's side of the family. And they seem to really enjoy Italian food because of it. Normally gnocchi is not made with potato beads but with real potatoes boiled, peeled, and mashed. Let me tell you that potato beads are way faster. And I am out of fresh potatoes anyway.
Below is my play-by-play photos of food storage gnocchi after I have made the dough.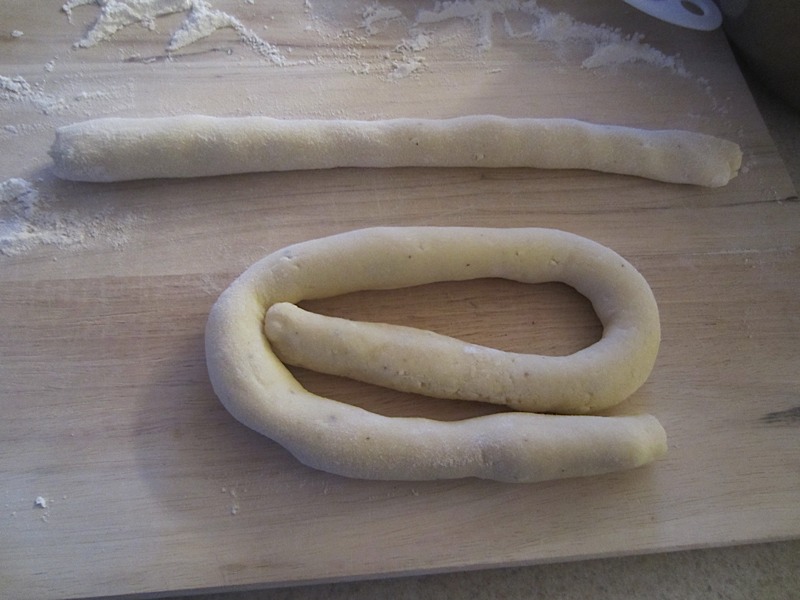 Roll it like a snake and cut into 1/2 inch pieces.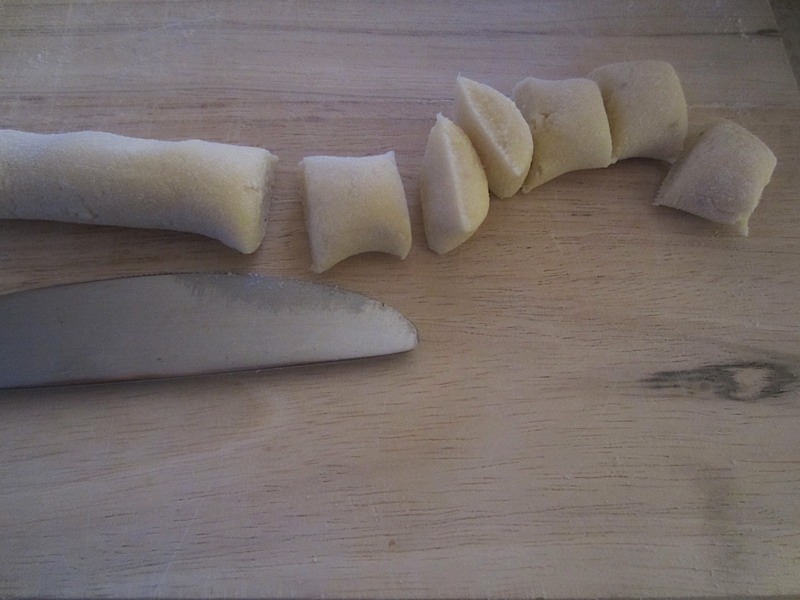 Drop the gnocchi into a pot of boiling water. When they float to the top scoop them out. It takes a couple of minutes for the gnocchi to float.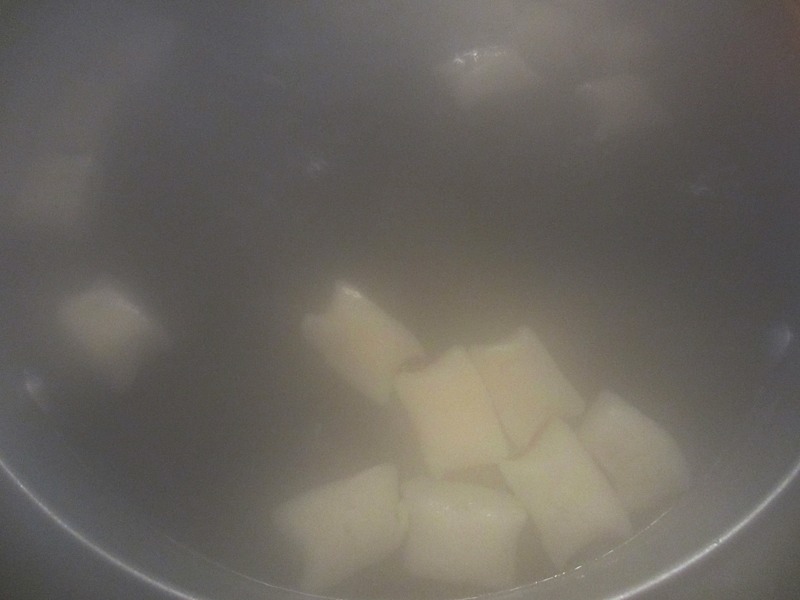 Pile them in a bowl while the other gnocchi are boiling. One batch I added some italian seasoning to the dough. Just for fun.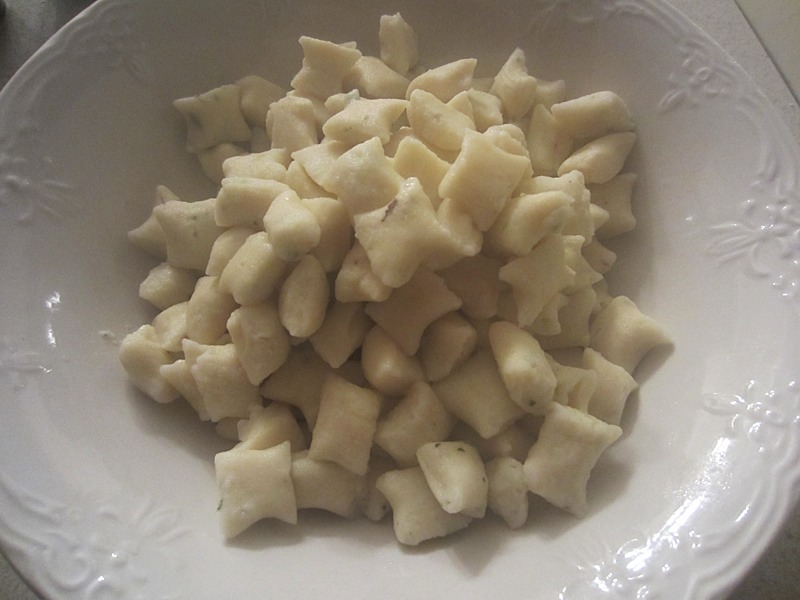 Pagey and Gigi couldn't stop snitching them out of the bowl. I love gnocchi with a good white cheese sause. I had on hand a white cream sause mix that I whipped up. I added 1/4 cup of Monterey Jack cheese (I know its not Italian, but it was handy) to the cream sauce.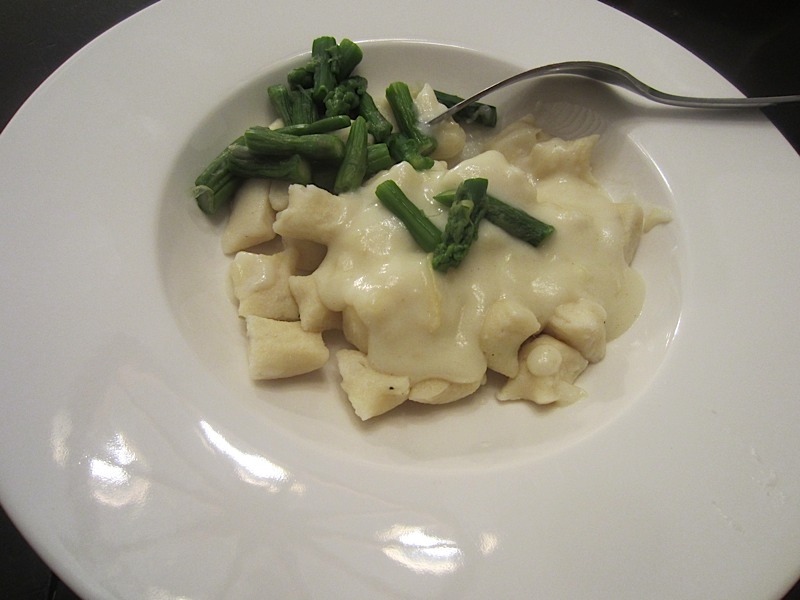 I served the gnocchi with rehydrated asparagus. With fresh ground pepper its so good! I can live on food storage and love it.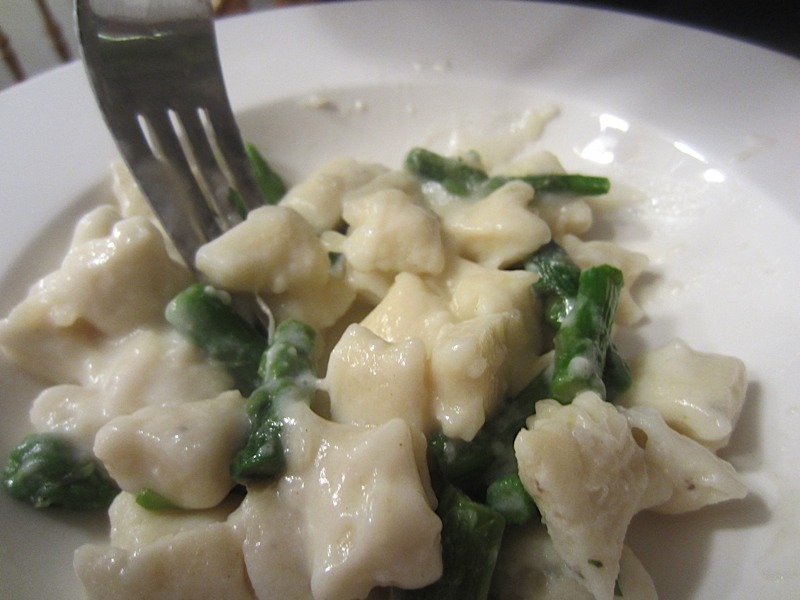 I doubled the recipe but should have tripled it for my family tonight. This is a winner.
Happy Thrive'n!